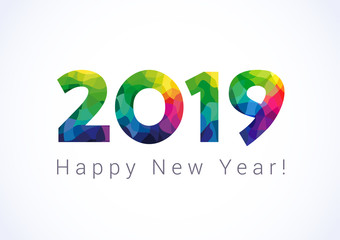 It is that time of year when everyone is repeating the same blog post about 2019 trends. Yes, Stories and video will grow, AI and bots will increase, blah blah blah, as we continue with a slight rewording of 1000 other December blog posts. The end.
That was easy enough. Now to fill the space with something interesting we will be doing for 2019 that we see as important.
In early 2018, Mark Zuckerberg made a series of posts about community and Facebook. Facebooks announcement caused the businesses of the internet to collectively get upset because Facebook was going to take away their audience! Oh man, I heard it all, "Facebook hates making money!"  "Facebook is personally out to get me and wants to put my Shopify store out of business!" "It is all a plot to make us buy more ads!" While the last may partially be true, I thought it was entertaining seeing people making grand claims of Mark Zuckerberg waking up in the morning and setting off on his life's goal of destroying that one Shopify store with $30,000 a year in revenue for no reason at all other than being evil. The fact that this store sold weapons, pornography and drug paraphernalia had nothing to do with it, of course.
Facebook is going back to its roots, the dorm room goal of Facebook of connecting the world. Of relationships, not sales and news. People are abandoning Facebook and Twitter for other platforms more personal, with more friends and family and not an endless stream of ads both paid and organic. And I couldn't be happier.
The 2019 trends for Zilker is to embrace and join this mission with Zuck. If there is one thing social media has done in society is increase depression, sadness, and even anger and violence! As a marketer and as decent human beings, this concerns us at Zilker. So a trend you will see from us in 2019, in addition to common sense following the industry, we are on a mission to deliver more positive, family-friendly and helpful relevant content to our client's audiences every day.
Your happiness matters to your customers and us matter to us. At Zilker, our goal is not to merely sell and make your customers buy. Our job and responsibility as human beings are to help create happiness with your customers. Families and friends are important to us, they are essential to you, and they are critical to your clients.  
When you use Zilker Marketing, this is our promise to you. That we will not only care about money, we care about you and your relationships. We care about your customers' connections. Now, in this season of families and relationships, but also depression and materialism, we are affirming our commitment to you. You matter to us. Your customers matter to us. We hope you all know this and want to make sure you have a fantastic holiday season this year. Call your mother, bury a grudge, do something to make yourself happy and do something to make someone close to you happy. Most of all, please take care of yourself and enjoy this holiday season because you are amazing and you deserve it.
https://zilkermarketing.com/wp-content/uploads/2018/12/240_F_182249075_kW3dEeXrT6oDkdY1brW47EMP10eFnXqN.jpg
240
340
Eric Ridenour
http://zilkermarketing.com/wp-content/uploads/2016/08/logo-img.png
Eric Ridenour
2018-12-22 19:15:56
2018-12-22 19:15:56
The Same Ol' Digital Marketing Trends? Not So Much...